Experience makes a difference, that's why dealers trust TurnKey Marketing to be their choice for effective digital marketing services. Our advanced marketing suite ensures your Search, Display, Social, SEO, Graphics and Video work seamlessly together. Our premium level of service ensures you have industry leading customer service alongside a dedicated performance manager that knows your ogoals, inside and out. Experience TurnKey Marketing today!
Compare Packages
Enroll
---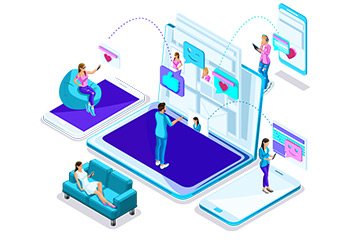 Social Media Management
Engagement is key! Our social media program provides compelling content on Facebook and Instagram that gets shoppers engaging with your posts. Also, we take it further by responding to all comments in both English or Spanish. From promoting content about your dealership, to community events and engagement, we have you covered.
---
Online Reputation Management
Make sure your dealership shines! Our comprehensive online reputation management program responds to all positive and negative reviews in a manner that is becoming of your dealership. Fast and custom responses that garner the right type of attention. Your reputation is everything, we help protect and grow it.