Search Engine Optimization
DealerOn's Elite SEO add-on package is unique and unrivaled in the industry. Our nationally recognized Local SEO experts spend dozens of hours each month building out on and off-site signals.
Compare Packages
Enroll
LEARN MORE
---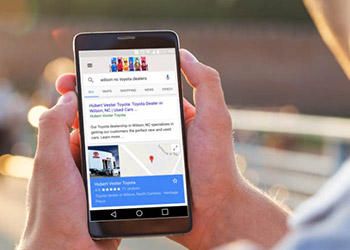 Local SEO Like a Boss
Our automotive SEO service, featuring both on site and off-site optimization, social media strategy, and review management is based on research from leading Local SEO experts. We stay current with Google's updates and algorithm changes, so your SEO strategy will always be fresh and up to date.
---
Win the competition for Google's front page
90% of people searching on Google click a link on the first page of results, so it's critical your site shows up on page one. Let us help you win the competition for the front page and get more qualified leads to your site.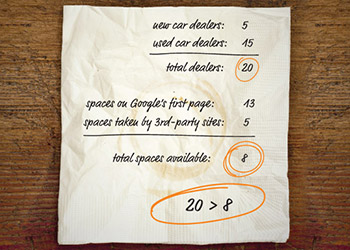 ---
We're the SEO experts
Your website needs to be optimized to send the right signals ensure that search engines correctly "read" your site and determine its rank in search results. Let our experts develop and implement a solid automotive strategy to get your site greater visibility.
---
What's Included
Website Audit • Online Presence Audit • Competitive Research • Website Content Creation • Website Optimization • Local Search Optimization • Weekly Blog Posts • Inbound Link Building • Citation Profile Cleanup • Citation Building • Daily Social Media Posts • Daily Review Monitoring • Negative Review Damage Control • Easy-to-Understand Monthly Reports • and much more!