Leverage your first party data for sophisticated, AI-powered marketing campaigns.
Fullpath's Customer Data and Experience Platform (CDXP) works to consolidate disconnected dealership data sources into one cohesive platform. Fullpath then leverages the data using AI, machine learning, and predictive analytic technologies to create efficient, seamless, hyper-personalized shopping experiences and marketing campaigns for your customers so you can drive sales and build customer loyalty for your dealership.
Compare Packages
Enroll
---
Digital Advertising
Fullpath's Digital Advertising takes the work out of your search, social and display ad strategy by automatically segmenting your audiences, instantly generating hyper-specific ad copy and creatives, automatically allocating and optimizing your ads budget cross-platform to ensure your marketing dollars are bringing in as many qualified leads as possible.
---
Audience Activation
Fullpath's Audience Activation is an AI-powered email marketing solution designed to leverage the goldmine of data in your CRM to reawaken cold leads and build customer loyalty with hyper-personalized, relevant, timely messaging so you can activate 100% of your audience and unlock a new stream of revenue for your dealership that you never knew existed.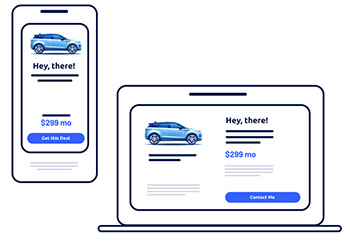 ---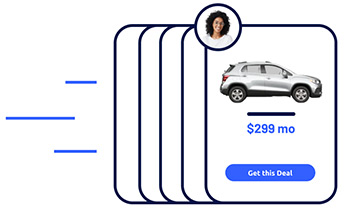 VINs Acceleration
Fullpath's VINs-Acceleration is here to help you improve your inventory management strategy and put an frozen capital with AI-powered VIN specific marketing campaigns designed to get your challenging VINs seen and sold. With VINs Acceleration you can automatically create VIN specific customer match campaigns and increased VDP views for your aged inventory all within a dedicated budget so you can aim for the best traffic on high performing platforms for specific VINs without draining your general marketing budget.
---
Fullpath ChatGPT
FullpathChatGPT allows car dealers to harness the cutting edge technology of generative AI to provide round-the-clock service so your website shoppers get contextual, accurate, immediate replies in conversational to their questions at any time. Fullpath ChatGPT integrates with your dealership's first-party data so the chat can respond as well as a member of your sales team, providing dealership specific responses to questions about inventory on lot, services your dealership provides, booking service and test drive appointments and more!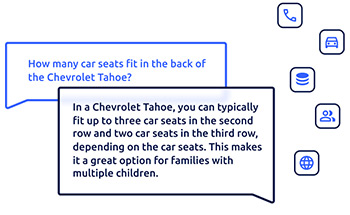 ---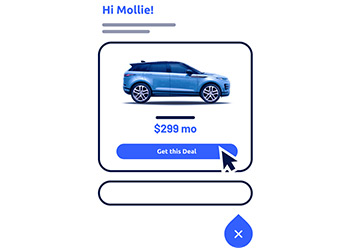 Fullpath ChatGPT+
Fullpath ChatGPT+ combines the power of Fullpath's website engagement with ChatGPT to drive more inquiries and encourage conversions by creating a personalized shopping experience leveraging your first party data. This solution also allows you to consolidate your tech stack and reduce vendor costs with a multifunctional tool that includes chatbot services, trade-in estimations, test drive scheduling, dealership offer generators, and more.