---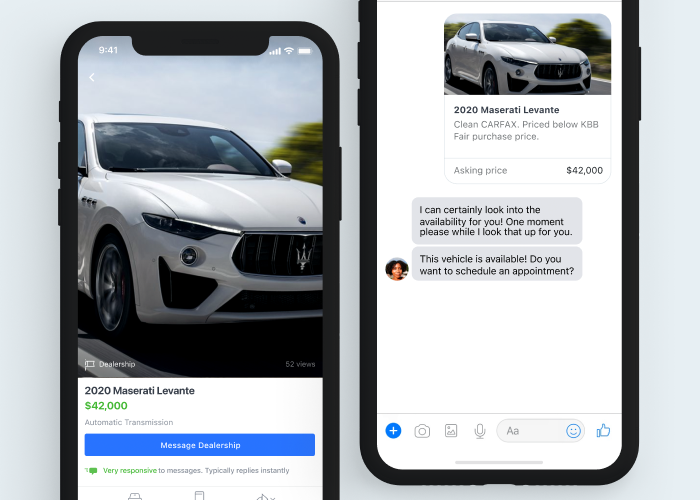 Gubagoo Powered by Naked Lime - Social Media Advertising Made Easy
Promote your vehicles using Automotive Inventory Ads across Facebook- from your customer's news feed to Facebook Marketplace.
Advertise on social media specifically to your existing customers through custom contact lists.
Leverage your first-party data including transactional DMS data, demographic data, and digital behavioral data for targeting your advertising.
Move inventory by highlighting a "Car of the Week," low price point, or other innovative ad formats like videos, slideshows, carousels, collections, and more.
Reach beyond your own audience and grow new business by using social insights to target people with similar interests and behaviors.
24/7 coverage for incoming messages from your ads on Facebook.